Mr & Mrs Cartwrights
Glass Roof Conservatory With Bi-folding Doors
An inviting setting for all those family meals.
With their children now at school age, the Cartwrights fancied having a location where they could both socialise and observe their garden.
A lot had changed in the lives of the Cartwrights since they first moved into their house eight years ago. Their kitchen remained sizeable enough, but they felt as though there could be a stronger connection between their home and garden. Adding a glass roof conservatory was felt to be a logical solution, as the expanse of glass inside the extension would give the interior an outdoorsy-feel.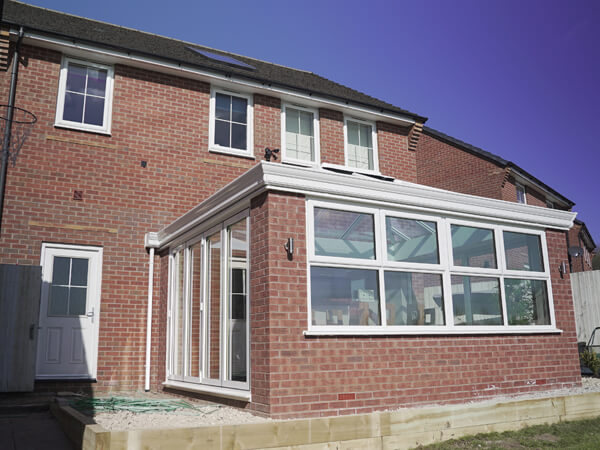 To discover what options they had, the Cartwrights made the trip to one of our showrooms and they were overwhelmed with the amount of options on offer. The installation they fell for satisfied their every need.
Our company appealed to them because they knew that we could tackle every aspect of the project, rather than them having to employ various tradespeople. The advisor who managed the project on their behalf did so meticulously, which they were most grateful for. They outlined all the possibilities for them to mull over.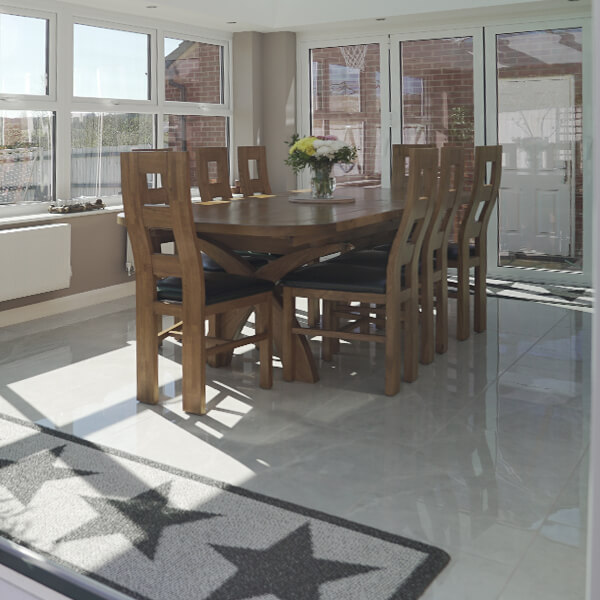 "It was the attention to detail that impressed us the most about the company. They left nothing to chance and were committed to ensuring we got exactly what we imagined and nothing less."
For an extension that contains so much glass, there's never a time when the conservatory gets too hot or too warm. The Cartwrights have a living space that they can always rely on for comfort, no matter what. They should be applauded for agreeing to have bi-folding doors included in the design as they create a vast opening, giving them every excuse to head into the garden in fine weather.
View More Case Studies
INSPIRED? GET A FREE QUOTE TODAY!
Simply fill in your details for your free, no obligation quotation, and click "Get Quote"
Our friendly team will be pleased to help with any questions you may have.