Cottage windows are a popular choice of replacement window for period residences as they're great for retaining the traditional character of a building. Compared to old cottage windows, our modern equivalents need a fraction of the maintenance and can open in a series of methods.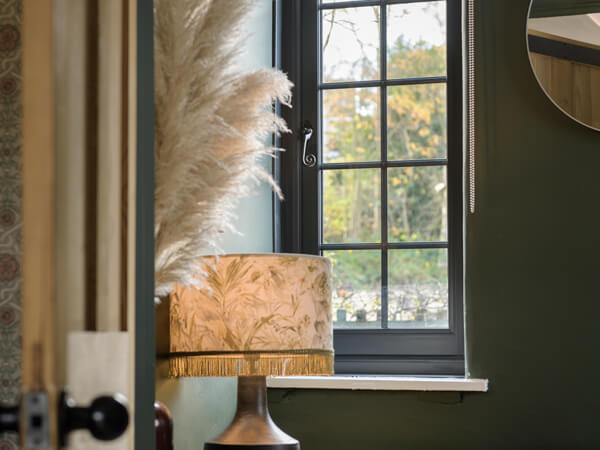 Each cottage window supplied by Amber has been individually crafted and comes with glazing bars to ensure it delivers an authentic look. Made from UPVC, the energy efficiency levels of our cottage windows are exceptionally high, and they also incorporate numerous secure features, such as shoot-bolt locks, key locking handles and toughened glass.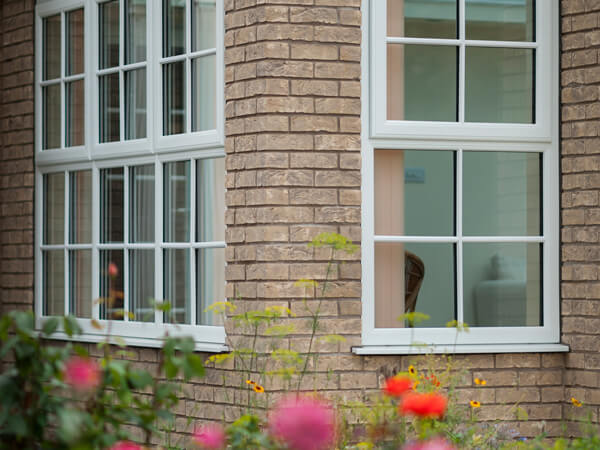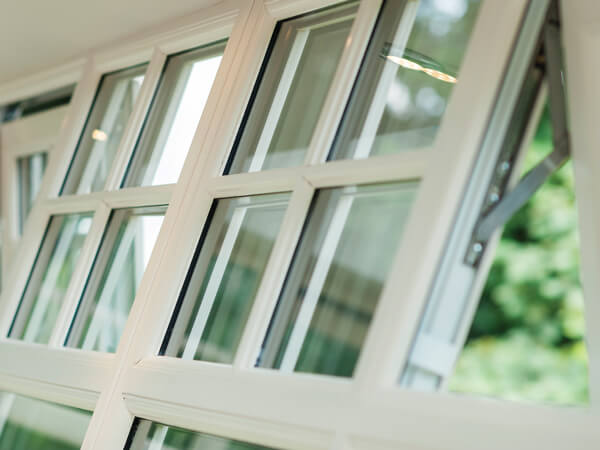 Do your windows have EXTREME protection?
You don't want to be worrying about security at home and you won't need to when you have EXTREME windows installed. An EXTREME window contains up to 11 visible locking points, making it 3 times more secure than an ordinary window.
● EXTREME enhanced security with centre VAULTBOLT and multi cam locking technology.
● EXTREME enhanced durability with UNIQUE superglide gearbox ensures smooth operation.
● EXTREME enhanced COMPRESSION and acoustics with interlocking hinge bolts and optimum weatherseals.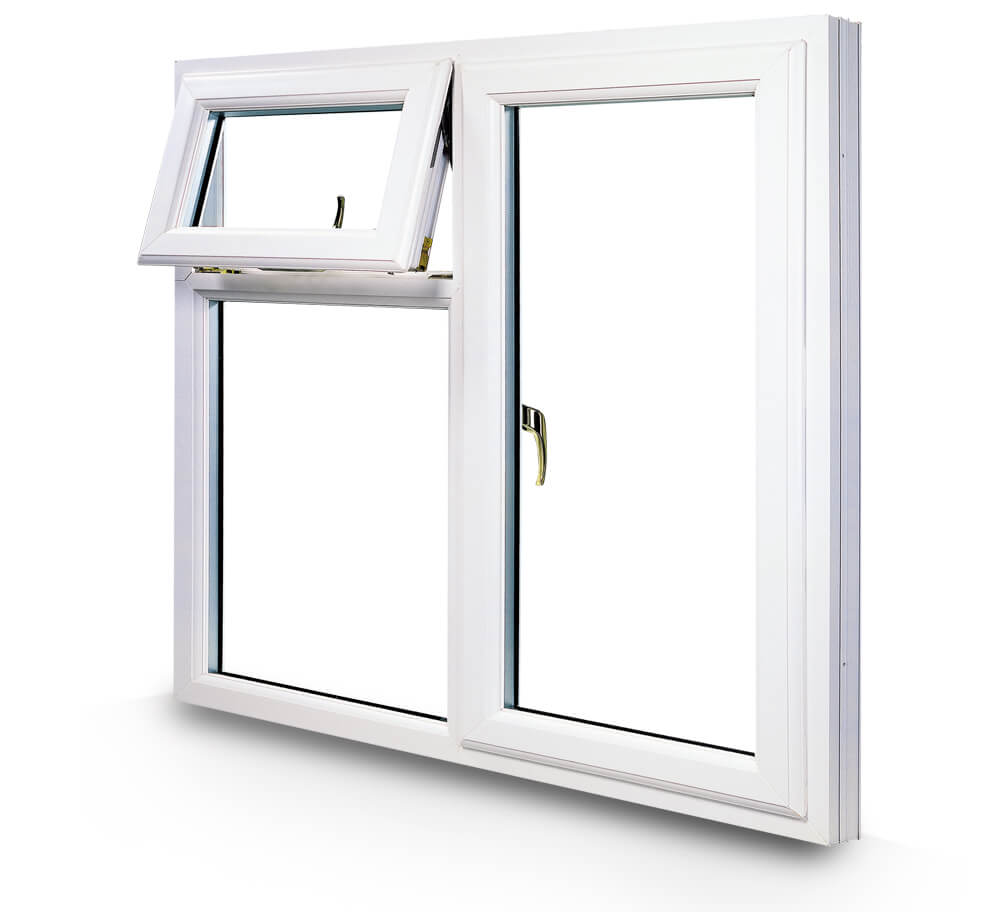 Herculean Hinge
Heavy duty, highly engineered hinges that provide increased load bearing. With anti-crowbar technology and sustained use for a lifetime.
Extreme Locking
Up to 9-point locking system and two high compression hinge bolts to create 360-degree solidity. Also available with enhanced security option designed to meet the requirements of the police-recognised Secured by Design initiative.
Extreme Frame
Highly engineered frames, that encompass 14 chambers (combined sash and frame) to provide supreme thermal performance. Maximum protection against twist and ageing so your windows will look and operate like new for longer.
Extreme Weather Seal
Dual density and high elasticity for twice the standard coverage. Long lasting airtight protection from the elements and added noise reduction.
Ultimate Glass
High performance next generation glass for superb energy efficiency. Ultra-clear outer pane and a super soft coat inner pane. Improved clarity for the perfect view.
Extreme Handles
Our Extreme Handles come in a range of colours to suit your home. Built to last with robust materials and quality finishes.
Windows that will maximise your energy savings...
Have your energy bills shot up in price? It won't help your cause if your windows provide a poor standard of insulation, so get them replaced. A new window installation from Amber will put an end to the problem.
Heat loss will be vastly reduced and you won't feel any cold draughts, leaving you with a much warmer home and far more affordable energy bill each month.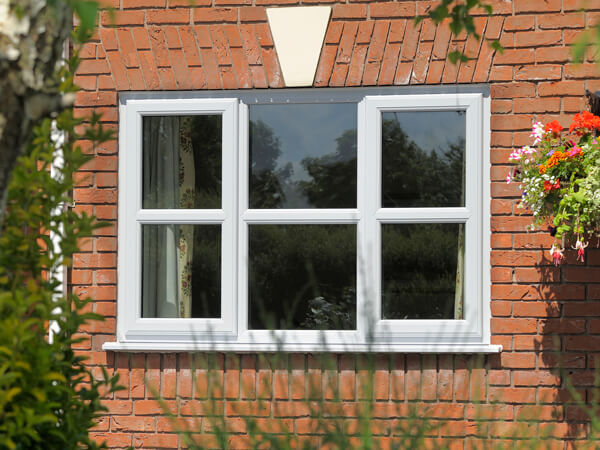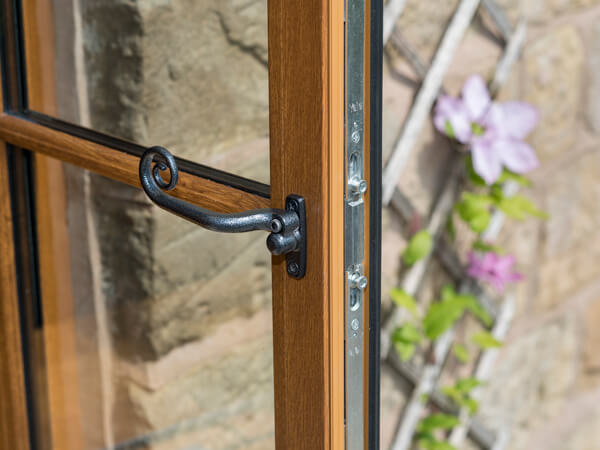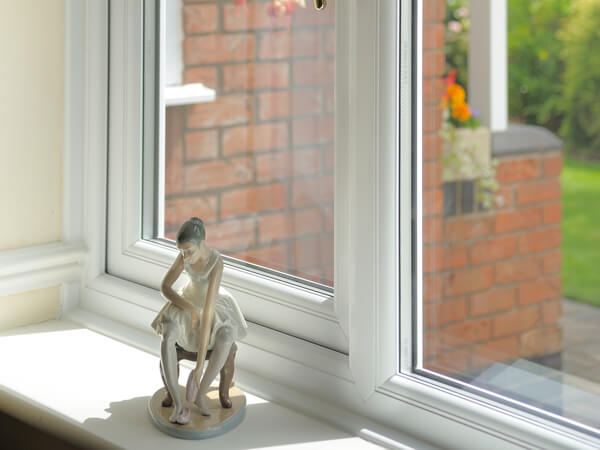 PERSONALISE THE DESIGN
The next step after selecting a window style is to customise the design so that it fits in with the character of your house and your own personal taste. Amber can give you access to a fabulous selection of finishes, glazing and hardware solutions.
Choose the perfect coloured finish...
You can never go wrong with choosing a traditional white UPVC window as it's a timeless classic sure to keep your home on trend for good, but sometimes it's nice to be different. We can now produce UPVC windows in an array of colours, some that you probably wouldn't expect to see such as Chartwell Green, which sits alongside finishes of Grey and Irish Oak wonderfully.
The perfect mix of style and privacy...
In the jigsaw of changing your windows, the glass selection is quite often the missing piece. We don't want that. We wanted to be able to offer a glass range that could offer the look and visibility you want, be that either complete privacy or an untainted view of the world beyond the window. The Amber team will be there to advise you on your glass journey.
Immaculately crafted handles...
Amber is proud to employ some of the most talented craftspeople in the industry, who each put so much hard work and detail into every individual handle, which you will love using to operate your windows.
The secure locking system that's built into each handle is designed to stop the windows from being forced open.
REQUEST YOUR FREE QUOTE
Simply fill in your details for your free, no obligation quotation, and click "Get Quote"
NEED MORE INSPIRATION? REQUEST A BROCHURE
Simply select the brochure(s) you would like to browse, fill in your details, and then click 'Download'.
Step 1 - Please select the brochure(s) you would like:
OUR FINANCE CALCULATOR
See how affordable your home improvement can be with our Finance Calculator.
REQUEST YOUR FREE QUOTE
Simply fill in your details for your free, no obligation quotation, and click "Get Quote"
Our friendly team will be pleased to help with any questions you may have.