Featuring a door that is split horizontally, these doors can be opened fully or just the top or bottom sections. This allows you to let fresh air and sunlight into your home whilst still keeping part of the door close; making them great from small children and animals. Featuring modern materials, incredible finish and fitting and the very best, unbreakable multi-locking systems, our stable doors provide unrivalled security and peace-of-mind.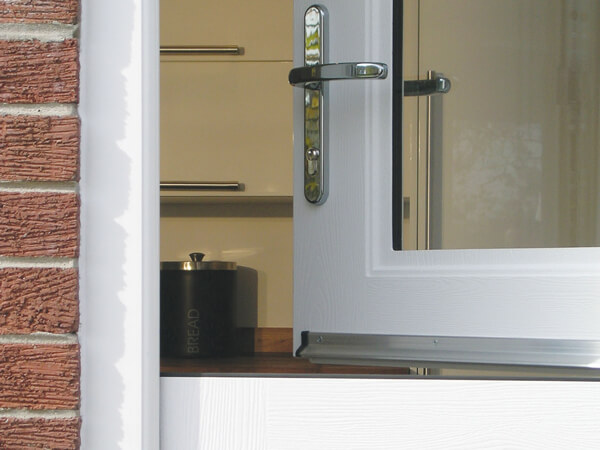 From hinges to letterboxes, our durable fittings will allow you to add the detailing and styling you want without having to worry about security or maintenance. With patterns including Digital, Autumn Leaf and Sycamore, you will be surprised at the dramatic effect textured glass can add to your door, as well as the very practical uses it provides. While striving to provide affordable stable doors for local homeowners, we never compromise on quality or materials.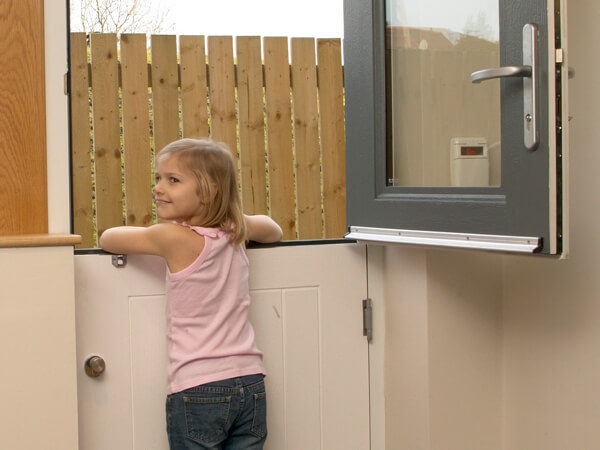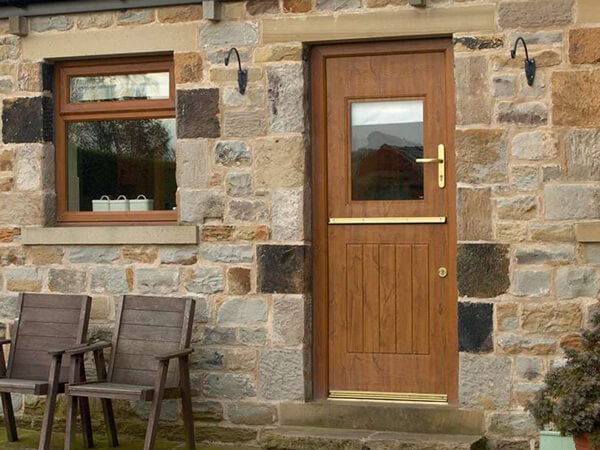 Composite door features at a glance...
There is so much diversity in our composite door range and you have the option of having a bright, vibrant colour or something more understated, such as one of our authentic woodgrains. Each composite door has been specially hand-finished by our expert craftspeople.
Find out more about the various key features of our composite doors by clicking on the hotspots opposite.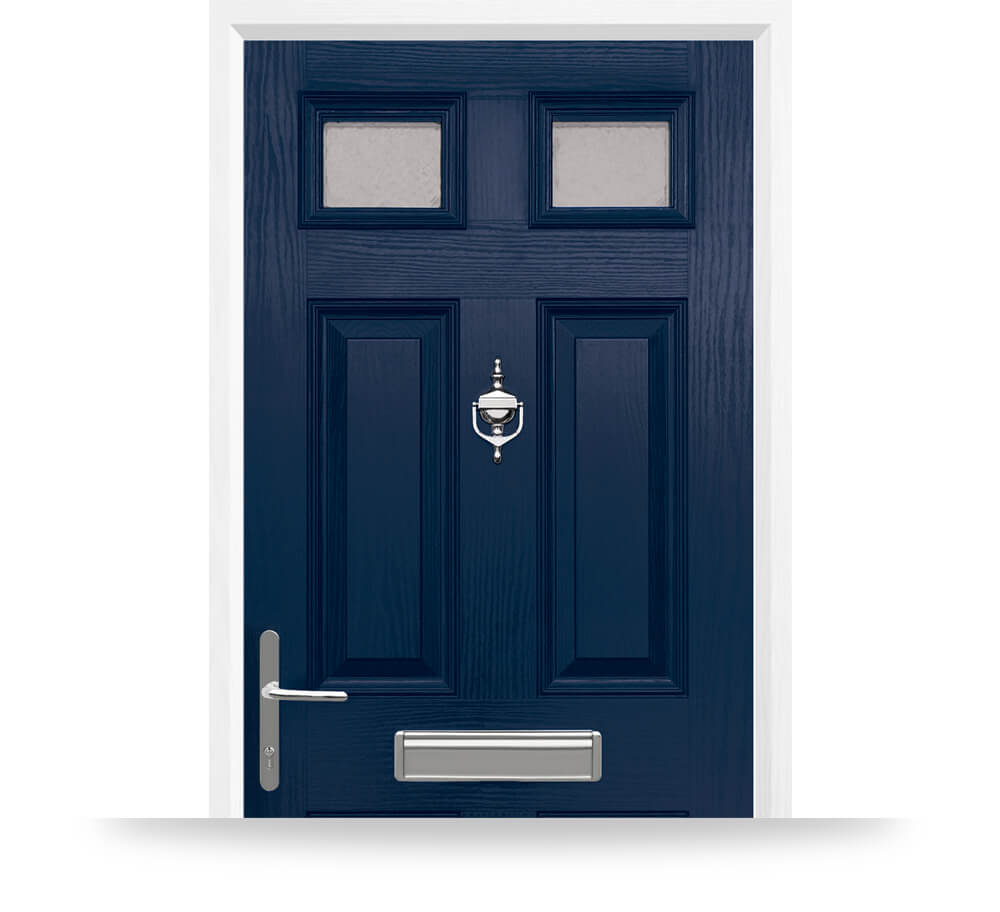 Frontline Security
High-security multi point lock which engages automatically upon closing so no need to lift the handle to engage your door, which means no more draughts or cold spots.
Frontline Hardware
Our Frontline Composite Doors come with a range of hardware including letterboxes, knockers and handles in a variety of colours to suit your home, they're built to last with robust materials and quality finishes.
Frontline Hinges
Anti-crowbar technology that delivers ultimate strength. Horizontal and vertical adjustment that results in 360-degree compression on seals for weather tightness.
Frontline Glazing
Available with a wide range of glazing styles, including obscure and decorative glass.
Just about the most secure door you can buy in the UK...
It's completely understandable that home security is a major concern for householders. You can rest assured that any composite door that you buy from Amber will protect it to the hilt. It will also keep it warm too as our composite doors have very impressive thermal efficiency ratings. Don't look any further for a new front door than a composite door, not least because of the huge energy savings you can look forward to.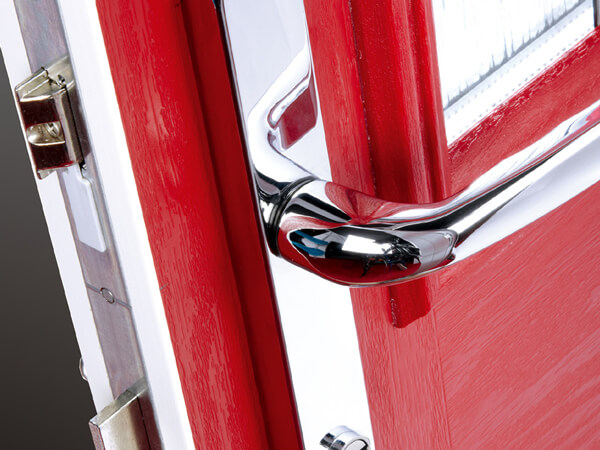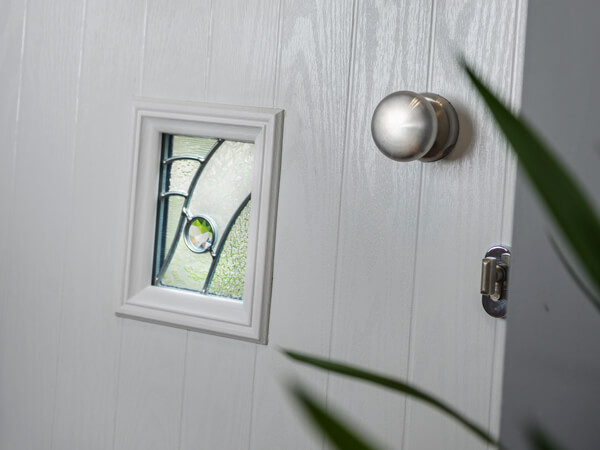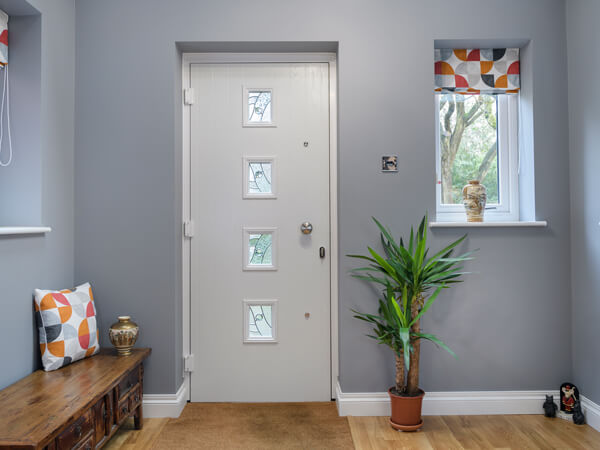 CUSTOMISE YOUR COMPOSITE DOOR
You will be living with your new composite door for many, many years, so you want a door that you will never tire of looking at. When customising the design, select a coloured finish, glazing and hardware that fits with your taste. Any advisor in our team can assist with this and show you how the finished design will look at your home with our sophisticated technology.
Go for the understated look or an explosion of colour...
Amber is renowned for offering a depth of choice, including when it comes to colour. All the usual suspects are a part of our extensive colour palette such as red, blue, black and white, but if you love the look of a wooden door, we strongly recommend that you ask about our woodgrain effects. Available in Walnut, Oak and Rosewood, they have the same fine detailing that wood provides.
Our handles are impressively detailed...
The same amount of attention goes into our handles as it does into our composite doors. They will make for a standout feature of the design and feel great in your hand when operating the door.
You couldn't wish for a more eclectic choice of door handles, with everything from classic styles to highly quirky solutions. Whatever handle you choose, it certainly won't go unnoticed.
Furnishing a composite door is a fun part of the project...
Hardware will be an integral part of your conversations with one of our door consultants. You have to decorate and furnish a composite door to make it complete. Our hardware solutions include numerous handles, letterboxes, number plates, knockers etc. and you also have to take into consideration any security accessories (multi-point locking system). Evaluate each variation of hardware intently as they come in a host of shapes, styles, sizes and shades, so they will all add something different.
NEED MORE INSPIRATION? REQUEST A BROCHURE
Simply select the brochure(s) you would like to browse, fill in your details, and then click 'Download'.
Step 1 - Please select the brochure(s) you would like:
OUR FINANCE CALCULATOR
See how affordable your home improvement can be with our Finance Calculator.
REQUEST YOUR FREE DOOR QUOTE
Simply fill in your details for your free, no obligation quotation, and click "Get Quote"
Our friendly team will be pleased to help with any questions you may have.