The style of early timber windows meets modern glazing technology.
Envisage Flush Casement Windows boast a full range of colour, design and glazing options to suit each and every design taste. With clean lines that are well suited to a more traditional finish, Envisage carries an understated charm that compliments virtually any style of home; from heritage to contemporary.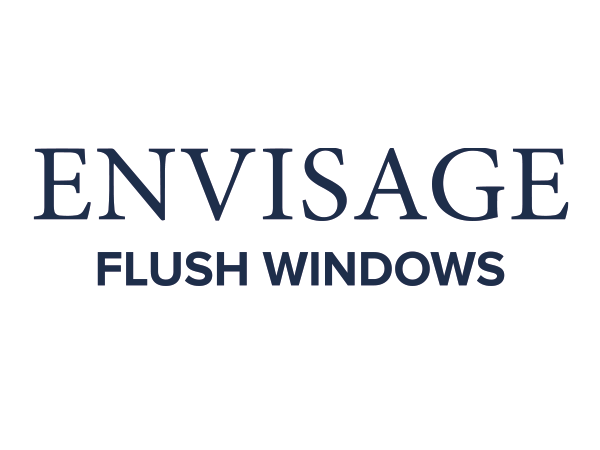 ENVISAGE FLUSH WINDOWS
With our flush casement windows, you're guaranteed exceptional quality, robust durability and all the easy-care features you come to expect as standard.
What differentiates Envisage Windows from its competitors is the exceptional performance, security and insulation, bringing the timeless timber-look firmly into the 21st century.
VIEW OUR RANGE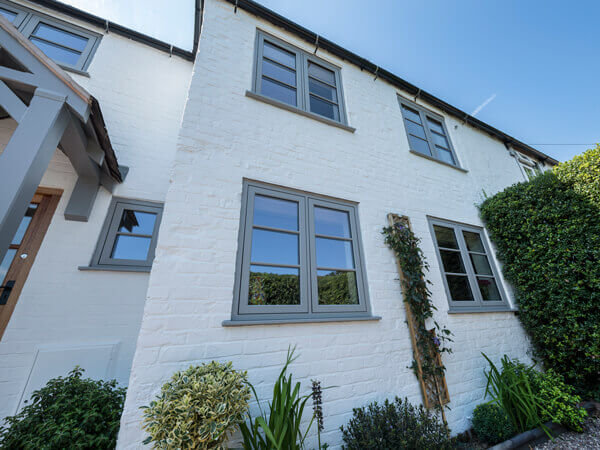 Complete your look with our range of hardware
As they say, the devil is always in the detail.
The little things often make the biggest difference. We've got a huge selection of both traditional and contemporary handles and accessories that will suit any design or style you have in mind.
VIEW OUR RANGE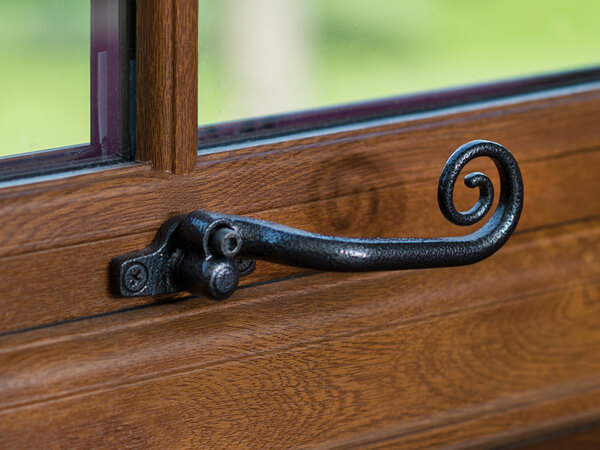 Add a dash of colour
Whether you want something bold and bright or timeless woodgrain finish, we have enough choice to suit any property and style. You can even choose different colours and finishes indoors and out. Whether you want to stand out or blend in, we'll do all we can to match your dreams and find the perfect finish for your site and your home.
VIEW OUR RANGE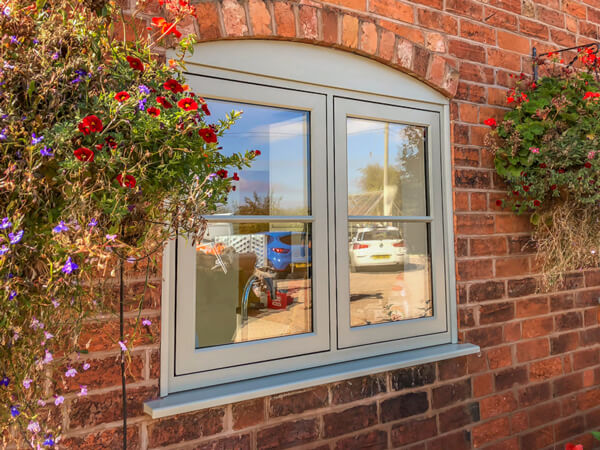 NEED MORE INSPIRATION? REQUEST A BROCHURE
Simply select the brochure(s) you would like to browse, fill in your details, and then click 'Download'.
Step 1 - Please select the brochure(s) you would like:
AMBER CUSTOMER PROMISES
Your in safe hands when you choose Amber. Amber Home Improvements make bold promises so you know to expect a high standard of products and service when you choose us.
TRANSPARENT SERVICE
Amber consultants will be honest, diligent and at all times fair in their dealings with you. We don't artificially inflate our prices in order to offer dramatic but bogus discounts. We simply offer good deals and honest value for money.
At the point of sale we'll be thorough in all details concerning the contract. What we put down on the contract is exactly what we'll do.
PROFESSIONALISM
Over the years Amber Home Improvements have perfected their fitting service to become one of the best throughout Norfolk and Suffolk, including Norwich, Ipswich, Great Yarmouth & Lowestoft. You'll be given a firm fitting date, usually between 3 to 6 weeks hence. An installation manager will make sure that all the building work runs smoothly in advance to meet this date, starting with a professional site survey and concluding with a satisfaction questionnaire.
VALUE FOR MONEY
Product quality, customer service and unbeatable value for money are at the heart of our success. We use the latest computer controlled equipment to manufacture products that meet the industry's ultimate quality assurance standards.
CONFIDENCE
You can be absolutely confident that the builders and installers who arrive at your home are totally qualified and craft trained in the work they are to undertake and have completed many installations throughout Norfolk, including Norwich, Ipswich, Great Yarmouth & Lowestoft.
OUR FINANCE CALCULATOR
See how affordable your home improvement can be with our Finance Calculator.
REQUEST YOUR FREE QUOTE
Simply fill in your details for your free, no obligation quotation, and click "Get Quote"
Our friendly team will be pleased to help with any questions you may have.