If you know your window designs and Envisage looks familiar to you, it's probably because it has a distinct likeness to a traditional timber flush casement window.
An Envisage window has the trademark slender lines of an original flush casement window, and the opening lights do not stand proud of the frame, as was traditionally the case when a carpenter would craft an authentic flush casement. Envisage also comes in an array of period finishes and the hardware used couldn't be more faithful to historic door furniture.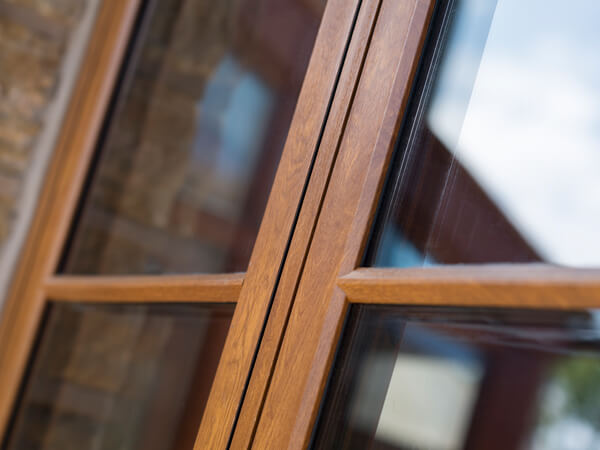 Although a like-for-like window replacement in terms of its appearance, Envisage easily exceeds a traditional timber flush casement for security and performance.
Obviously suited to period townhouses, listed buildings etc., Envisage is also a fine window solution if your new-build home could do with some rustic charm.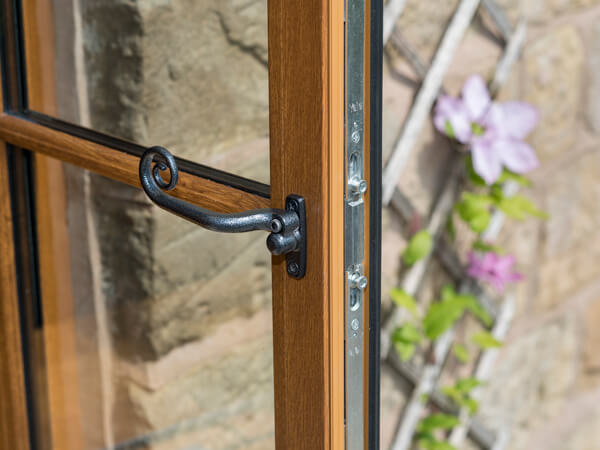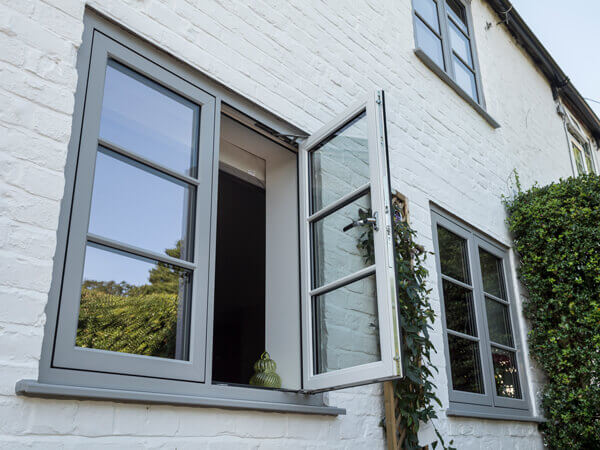 About our Envisage Flush Windows
Envisage flush windows encapsulate all of the qualities that a contemporary UPVC window needs to possess. The performance level of an Envisage window is so stratospheric because of this.
If you take a look at each of the hotspots opposite, it will help you get more of an understanding about Envisage flush windows, supplied with a 20-year guarantee.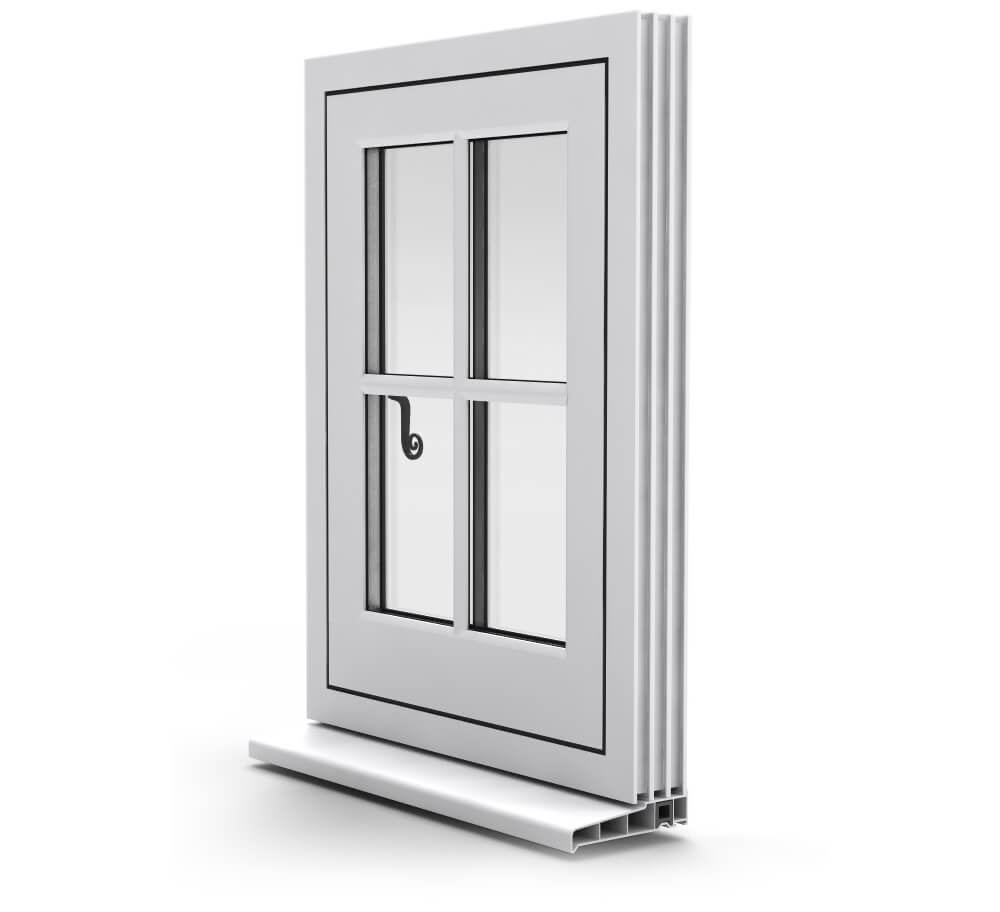 Envisage Locking
Featuring our robust shootbolt envisage locking system, you can rest assured you Envisage window will keep you home and family protected from the threat of break-ins.
Envisage Glass
Draughts and cold spots are a thing of the past. We've used smart design and high-performance next generation glass to guarantee your warmth and comfort. So, all you need to worry about is which style and colour to choose.
Envisage Frame
Appealing to the perfectionist in you, the perfectly balanced symmetrical panes make for a clean, flush and minimalist finish. Multiple astragal bars allow you to create a design that's ideally suited for traditional properties.
Envisage Hinge
Easy-clean Friction Stay Hinges with smooth operation and anti-crowbar technology to prevent would-be intruders from accessing your home.
Envisage Handles
Whether you're matching handles to a modern new-build or a traditional cottage property, you'll find the Envisage hardware range is well positioned to meet even the most unique of needs.
Bring those energy costs right down...
We include sophisticated glazing technology in our Envisage Flush Windows and that's why they're so good at insulating living spaces. Although you can't see it, there is a special coating in the glass that utilises the warmth of the sun to heat your home.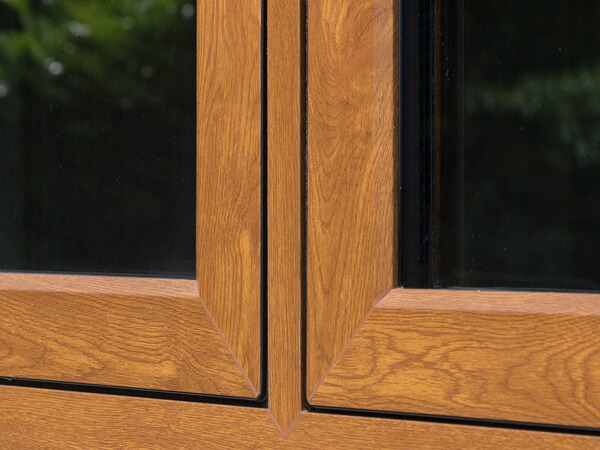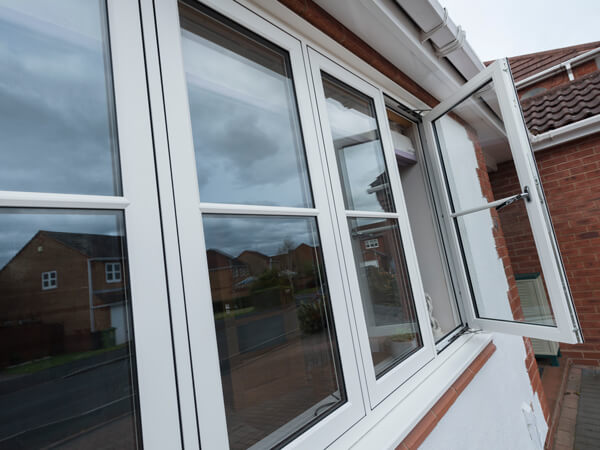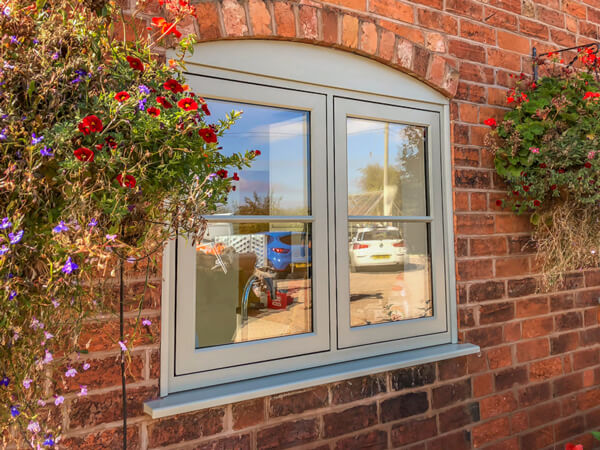 DON'T OVERLOOK SMALL DETAILS
Don't underestimate how much of an impact the colour, glazing and hardware you choose will have on the overall window design. Scrutinise every available option before you make any final decision so that your new windows don't disappoint.
Your home deserves a smart coloured finish...
Several of our coloured finishes evoke memories of the colours painted onto timber flush casement windows. Our colour palette is inclusive of dozens of shades, wood effects and textures. Amber also offers you the option of having a dual-coloured window if you feel that contrasting colours on either side of the window frame will be most beneficial. Envisage has an elegance all of its own and the colours contribute to that.
The performance of Envisage relies on its glazing...
Amber exploits the very best glazing technology to make our performance glasses as thermally efficient as we can. The U-values provided by an Envisage window can be as low as 1.2W/m2K and we also insert an inert glass into the sealed unit, as well as place a warm-edge spacer bar inside to construct a thermal barrier between the inside and outside. You can anticipate a much more comfortable home with the right glazing solution.
Envisage windows need to be smartly furnished...
When finalising your new Envisage windows, your window consultant will introduce you to our hardware range. It includes a very extensive choice of handles and hinges, all of which will escalate the attractiveness of the design and help to make the window fully functional. It is impossible to make any wrong decisions as the hardware specifically caters for Envisage.
REQUEST YOUR FREE QUOTE
Simply fill in your details for your free, no obligation quotation, and click "Get Quote"