We offer a great range of Eclipse Aluminium doors that feature unrivalled strength and which continue to prove popular with homeowners in Norfolk, Suffolk and Cambridgeshire. All of our Eclipse Aluminium doors are fitted with secure multi-locks to help give you even more peace-of-mind. Furthermore, aluminium is a fantastic insulator, meaning your doors will also help to keep the heat in and cold out.
Thanks to an extensive painting and powder-coating process, all of our doors will endure any weather.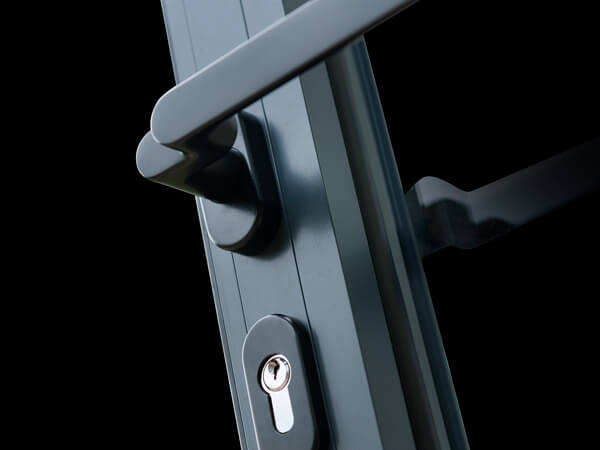 Verona

Bolzano

Lucca

Matera

Milan

Siena

Turin

Verona

Bolzano

Lucca

Matera

Milan

Siena

Turin

Verona

Bolzano

Lucca

Matera

Milan

Siena

Turin
For those wanting the traditional, natural beauty of a wooden door but without the often extensive maintenance they require, we have created a fantastic range of heritage-style aluminium doors.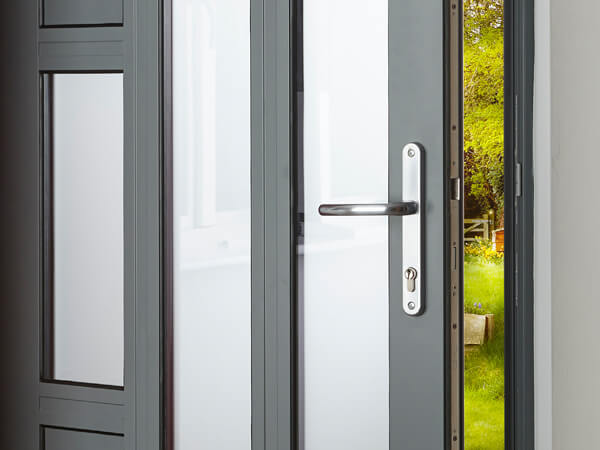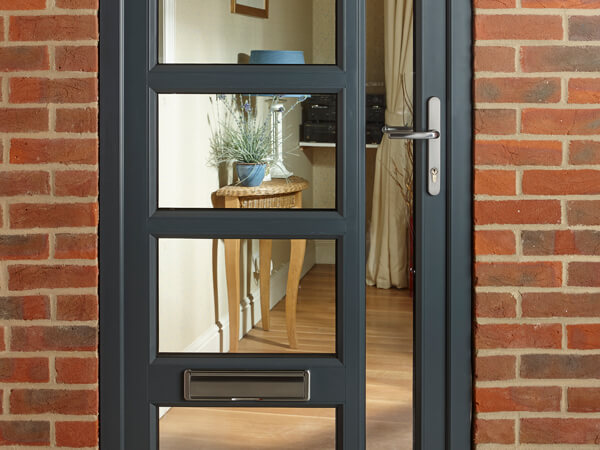 Eclipse Aluminium Doors
Try not to let your jaw hit the floor when you see an Eclipse Aluminium door the first time around. It has everything you could want from a door – slender sightlines, smart design and a secure lock incorporated into it.
If you are interested in buying an Eclipse Aluminium Door, click on the hotspots to find out all you need to know about the product.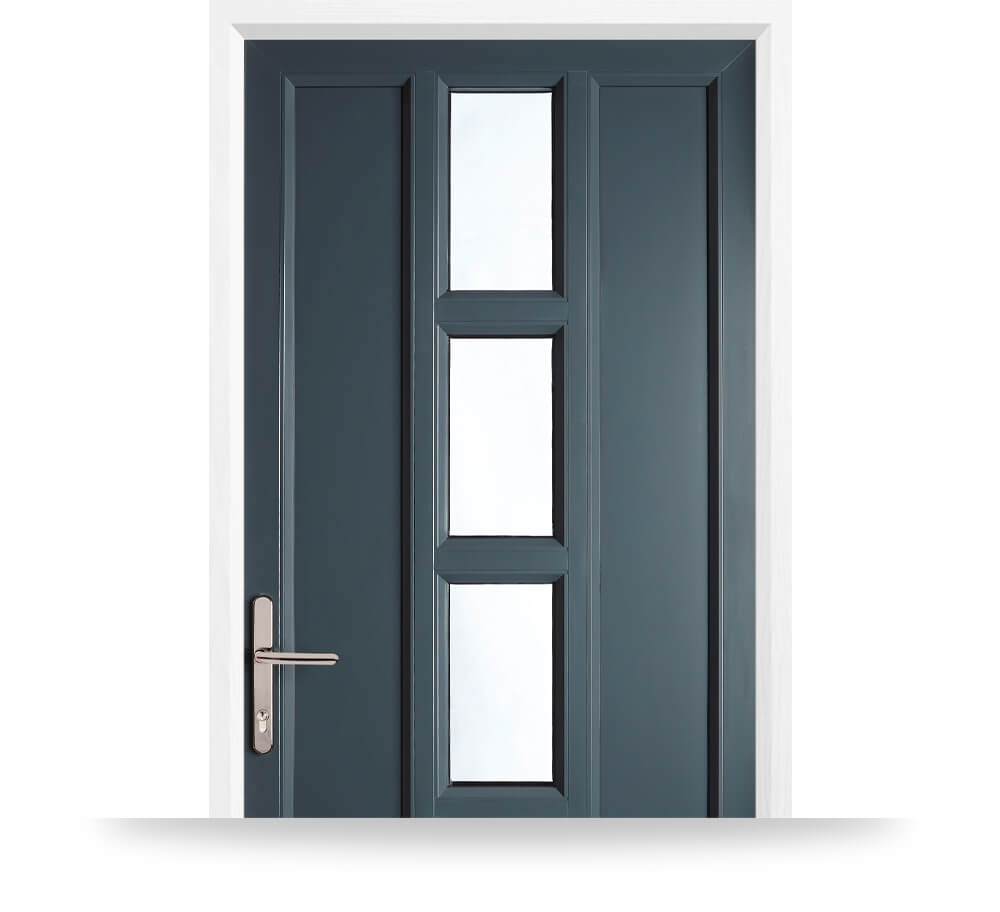 Multi-point Locking System
Includes multiple locking points the full length of the door for added security.
Modular Panel System
Our unique modular panel system allows us to create a design that is truly bespoke to your requirements.
Secure Door Barrel
Our 3-star rated cylinder offers the highest level of protection – featuring snap-secure technology with lockdown mode to prevent break-ins.
Matching Frames
Matching frames are available upon request – please speak to a Amber Home Improvements advisor for details.
The woodgrain effect is unbelievably realistic...
It can be a nightmare trying to maintain a traditional timber door and a thankless task. Aluminium doors though need hardly any attention and will stay looking as good as new.
The colouring techniques we use are extremely advanced and it enables us to produce aluminium doors with believable woodgrains that you could easily mistake for natural woodgrains.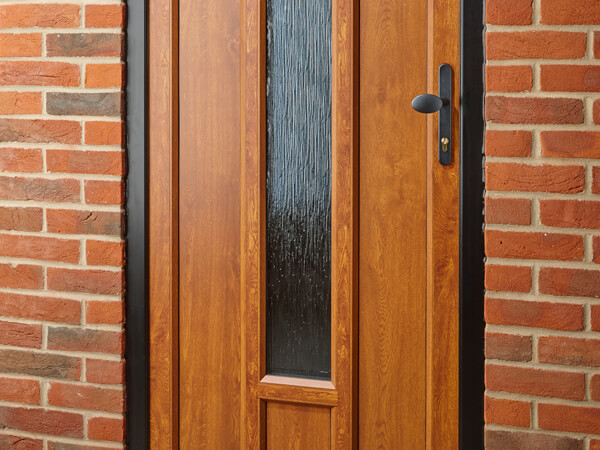 ADD THE FINISHING TOUCHES
You will be asked by the consultant in charge of the project what kind of finishing touches you want for your aluminium door. By that they mean what colour, glazing and hardware. They're what bring the design together.
Lasting colours with an extra edge...
Anyone who tells you that an aluminium-based finish can be created quickly very obviously doesn't have sufficient expertise in this area. Amber knows that it takes an intense process to develop aluminium colours if they are to more than endure the passage of time and resist eventual corrosion.
Multi-point locking systems are built into all our entrance doors...
It's the finer details that make all the difference. With an equally extensive range of handles and accessories, there's something to suit every style and taste. Crafted with the same precision as our entire suite of products, you can be sure that our state-of-the-art handles, knockers and letterplates will remain durable and offer impenetrable performance year-round.
REQUEST YOUR FREE DOOR QUOTE
Simply fill in your details for your free, no obligation quotation, and click "Get Quote"
NEED MORE INSPIRATION? REQUEST A BROCHURE
Simply select the brochure(s) you would like to browse, fill in your details, and then click 'Download'.
Step 1 - Please select the brochure(s) you would like: