Choosing an Orangery or Conservatory?
Featuring a glass room and solid brick pillars, orangeries are both strong and visually stunning to look at. Because they are so versatile, orangeries allow you to use the room for whatever you want. This means you can easily switch between an interesting entertainment area and a relaxing environment to get away from it all.
Furthermore, thanks to their incredible insulation and quality fit, our orangeries can be used in every type of weather. Well-lit thanks to their expansive glass walls, and secure because of their solid walls, our range of orangeries can provide the perfect addition to your home.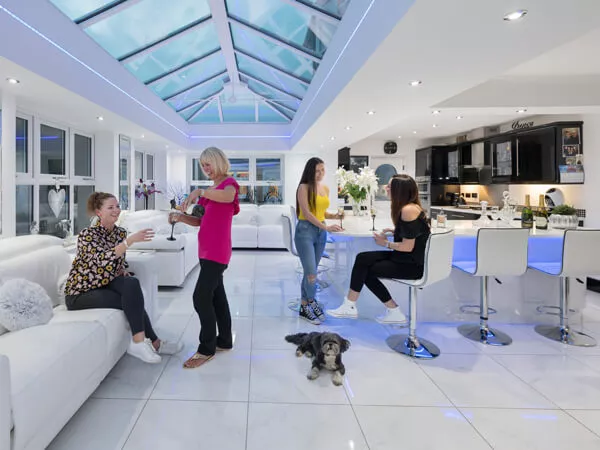 Traditional Orangery or Contemporary Orangery?
If you want an orangery that is heavily influenced by a traditional orangery, but has all of the modern hallmarks of a current design, you want to opt for contemporary orangery. It will have the solid brick structure of a traditional orangery and internally, it will very much look like one too. The main difference with a contemporary orangery is that it doesn't have a flat perimeter around the roof like a traditional orangery.
To help you make the best decision and ensure nothing is overlooked, we provide a complete service. With over 25 years of local experience providing homeowners in Norfolk, Suffolk and Cambridgeshire with quality orangeries, we guarantee to be able to help you get exactly what you want at a cost that suits your budget.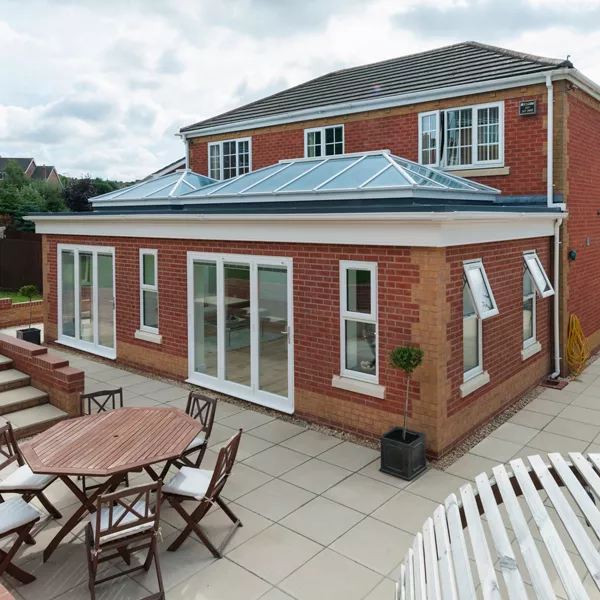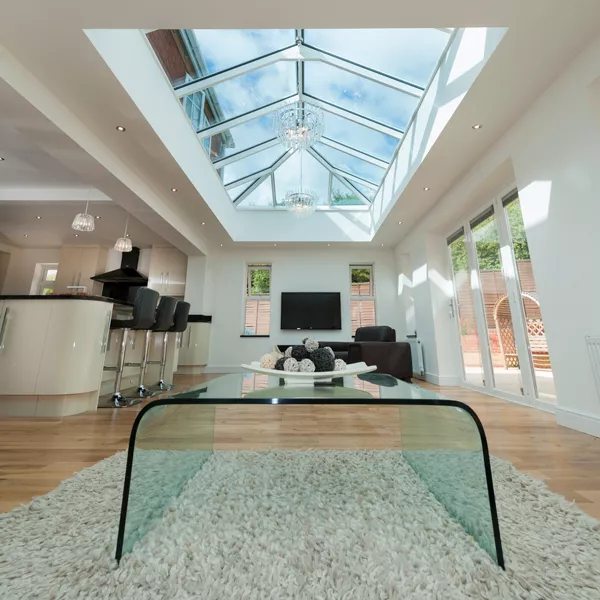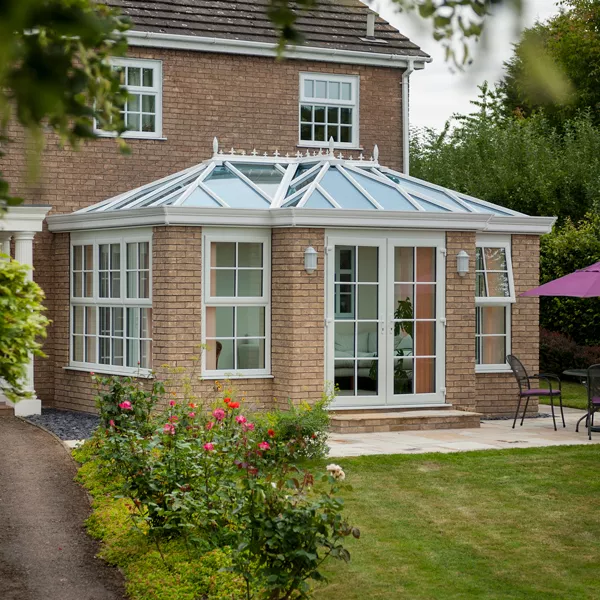 Get The Look!
Intelligent glazing is incorporated into our modern glass roof designs, which will leave you with an orangery that has perfect temperature regulation. You won't suffer from overheating in summer, nor will your orangery become far too cold during the freezing winter months.
A key question
What's more important to you, that your orangery is in keeping with your home's character or that it boosts the appeal of your garden area? Let us know the answer and we will deliver the necessary solution.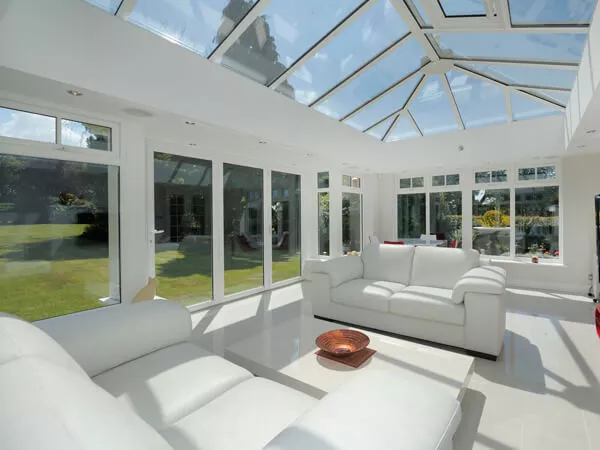 Orangery features
Think of an orangery as a space for the entire family, somewhere you can all gather together in comfort whenever the desire is there for extravagant extended living.
Want to know more about our exquisite orangeries? Just click on the hotspots to find out more about their standout features.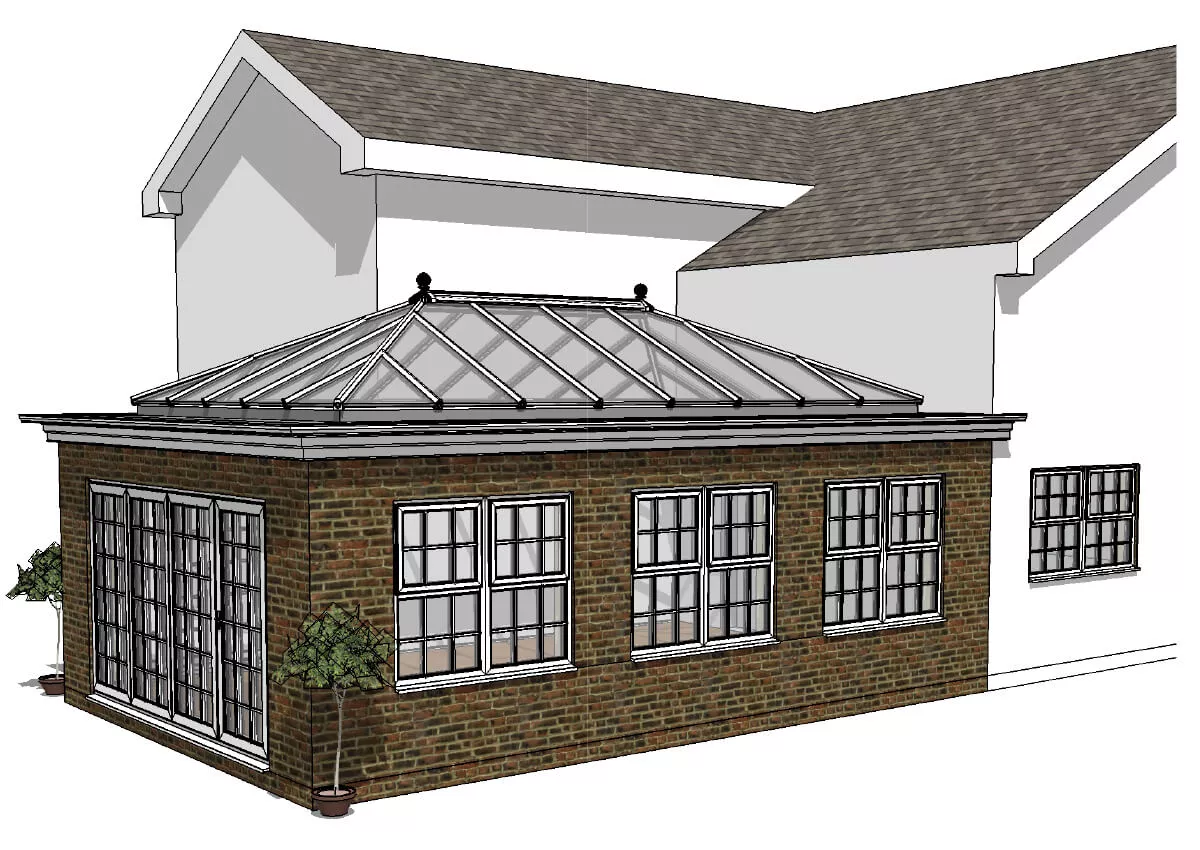 Brick Pillars
Incorporating brick pillars alongside large windows and feature doors to create a perfectly coordinated addition to your existing home.
Security
We offer a full range of high-security locking systems and accessories to ensure that your home will be protected from the threat of break-ins.
Glass
High performance, solar control glass offers excellent energy efficiency. With an ultra-clear outer pane, and a super soft coat inner pane as standard.
GET THE LOOK YOU WANT
Do you want your orangery to reflect your home's image or enhance your garden space? We can help you to answer this question and then provide exactly the right solution.