Our most advanced and elegant range, Eclipse Aluminium is all about affordable luxury
Combining super-slim frames and incredible durability, the Eclipse Aluminium range is the most stylish and strongest range of windows and doors on the market today.
These narrow frames open your home to the outside world, blurring the line between inside and out. If it is beautiful uninterrupted views, industry-leading security and stand-out styles you want, look no further than the Extreme Aluminium collection.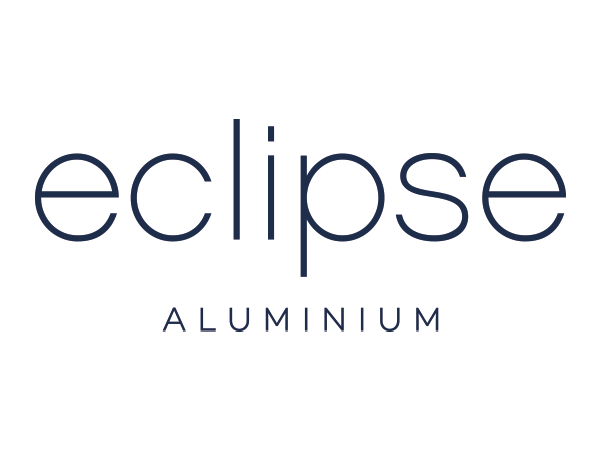 ECLIPSE WINDOWS
Eclipse Aluminium windows offer a bold declaration of style and performance. Low density, slimline frames are perfect for a clean, modern appearance, but are crafted with the strength to withstand the harshest of British weather conditions.
Choosing the perfect window is about choosing an equally perfect view. Flood your home with light and bring your design to life with our unrivalled range of performance glass options.
VIEW OUR RANGE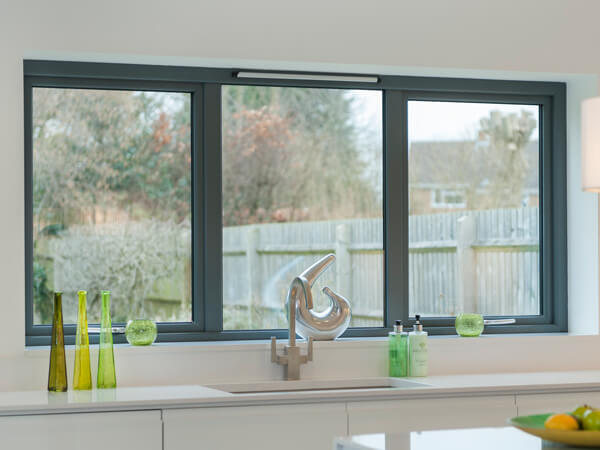 ECLIPSE PATIO DOORS
Limited space? Not a problem. Our range of stylish, slim-frame sliding patio doors ensure that extra emphasis is placed on glazing, allowing you to save space and enjoy the beautiful view of your garden.
Our entire sliding door range comes equipped with a unique multipoint locking system that guarantees excellent security for added peace of mind.
VIEW OUR RANGE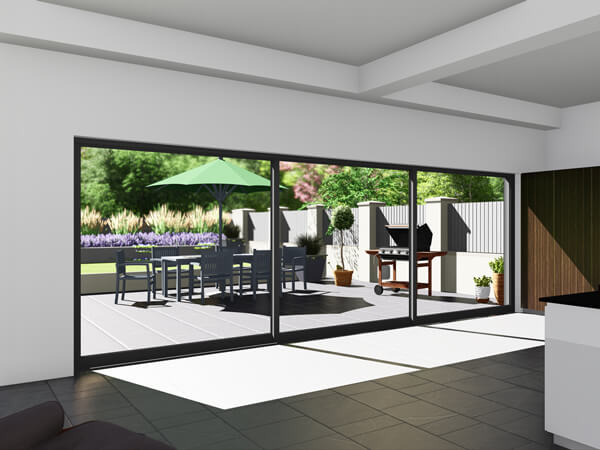 ECLIPSE BI-FOLD DOORS
A true design innovation, we're proud to unveil our most technologically advanced bi-folding door yet. Engineered for effortless performance, the Eclipse bi-folding door is incredibly slim and lightweight, allowing for unparalleled smooth gliding. Within the design is hidden a super strength that ensures your home is secure and protected.
Eclipse bi-folding doors come in a range of sizes, colours and configurations, making them an ideal choice for large openings where style and strength are imperative.
VIEW OUR RANGE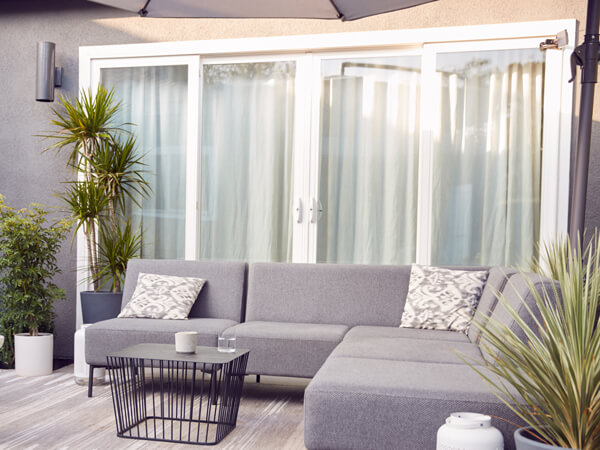 ECLIPSE ENTRANCE DOORS
The innovative design features of our Eclipse Aluminium entrance doors gives you the freedom to choose something you'll fall in love with. Each design is crafted individually, for a purpose-built entrance to your inner sanctuary. As robust as they are stylish, every entrance door in the Eclipse collection is made with power and precision.
Our team are on hand to guide you through our vast range of colours, panels, handles and letterboxes to ensure you choose something perfect for you.
VIEW OUR RANGE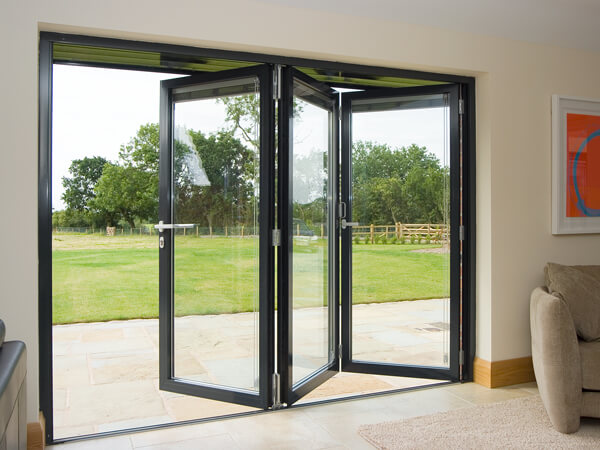 NEED MORE INSPIRATION? REQUEST A BROCHURE
Simply select the brochure(s) you would like to browse, fill in your details, and then click 'Download'.
Step 1 - Please select the brochure(s) you would like:
AMBER CUSTOMER PROMISES
Your in safe hands when you choose Amber. Amber Home Improvements make bold promises so you know to expect a high standard of products and service when you choose us.
TRANSPARENT SERVICE
Amber consultants will be honest, diligent and at all times fair in their dealings with you. We don't artificially inflate our prices in order to offer dramatic but bogus discounts. We simply offer good deals and honest value for money.
At the point of sale we'll be thorough in all details concerning the contract. What we put down on the contract is exactly what we'll do.
PROFESSIONALISM
Over the years Amber Home Improvements have perfected their fitting service to become one of the best throughout Norfolk and Suffolk, including Norwich, Ipswich, Great Yarmouth & Lowestoft. You'll be given a firm fitting date, usually between 3 to 6 weeks hence. An installation manager will make sure that all the building work runs smoothly in advance to meet this date, starting with a professional site survey and concluding with a satisfaction questionnaire.
VALUE FOR MONEY
Product quality, customer service and unbeatable value for money are at the heart of our success. We use the latest computer controlled equipment to manufacture products that meet the industry's ultimate quality assurance standards.
CONFIDENCE
You can be absolutely confident that the builders and installers who arrive at your home are totally qualified and craft trained in the work they are to undertake and have completed many installations throughout Norfolk, including Norwich, Ipswich, Great Yarmouth & Lowestoft.
OUR FINANCE CALCULATOR
See how affordable your home improvement can be with our Finance Calculator.
REQUEST YOUR FREE QUOTE
Simply fill in your details for your free, no obligation quotation, and click "Get Quote"
Our friendly team will be pleased to help with any questions you may have.